On May 10 the students of White Creek went out to Lakeview Ministries for their annual field day. Every year the students enjoy a day of fresh air and fun competitions.
The categories for each competition are determined by students' age and gender. The competitions included hula hooping, jump rope, running, long jump, frisbee throw, volleyball volley, standing jump, and the obstacle course.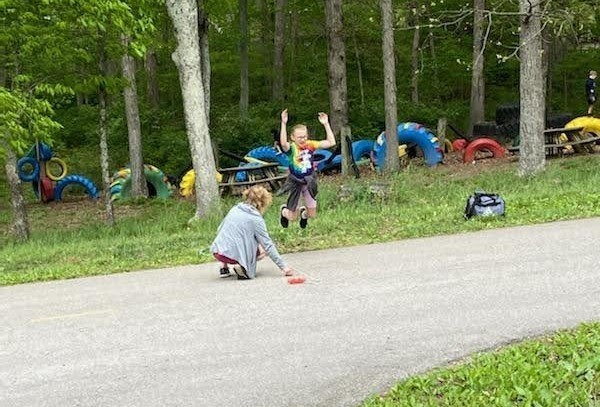 The day's events concluded with an awards ceremony. The winner of each of the competitions was awarded with a ribbon. Some of our most memorable moments were when Deandra Vandercar and Ella Von Fange hula hooped for a little over 16 minutes. Also Emmy Price and Presley Meyer volleyed for ten minutes and 15 seconds; they could have gone longer but they had to stop due to a tight schedule of events. JD Rotert also finished the obstacle course in just 50 seconds, and Ezra VanCuren leapt 7 feet and 2 inches in the standing jump!!
The entire day wasn't all about competitions. There were also other fun things for the students to do such as archery, arts and crafts, putt putt, and relaxing in one of the cabins. Everyone enjoyed a popsicle at the end of the hot day! We know all the students had a fun day away from school.